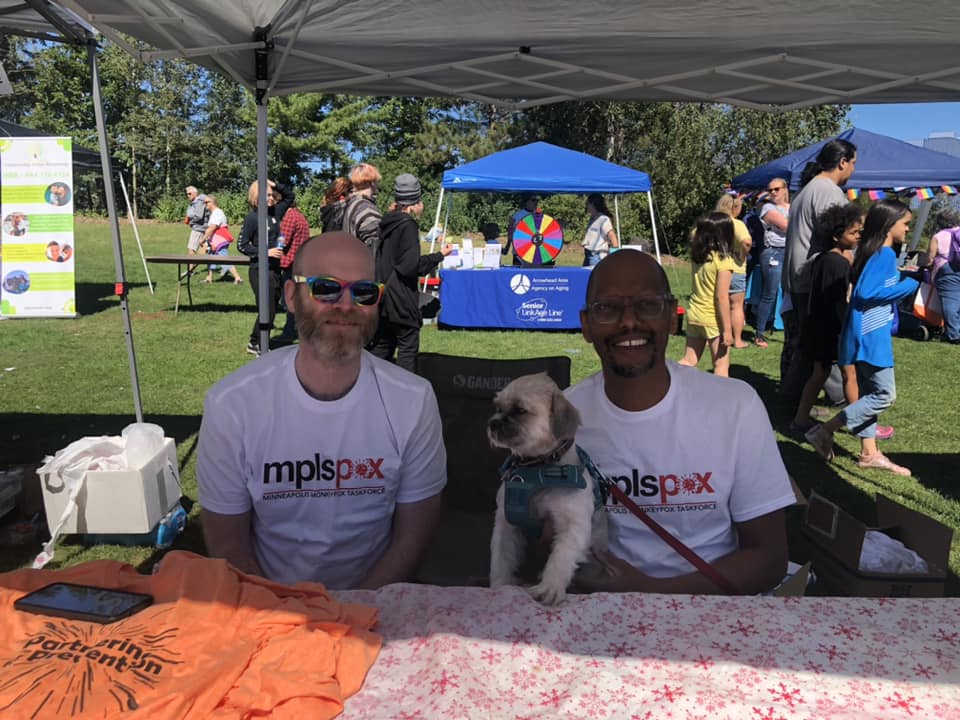 We are amazed at how this project has taken off! We have helped people within and out of the Twin Cities find vaccinations, testing, and treatment for MPX. We have co-hosted flu and MPX vaccine clinics with African American AIDS Task Force (AATF) and MHealth Fairview at Duluth Superior and Columbia Heights Pride; where we vaccinated 23 people for the flu and 10 people against MPX, handed out educational material, T-shirts and condoms to 90 individuals in 4 hours. Thank you to everyone who has helped make this happen. Community efforts have made a real impact on this outbreak.
If you would like to help us and our mission, please share this website with others. You can also:
Personal Care Packages
We are developing a list of items to put into a care package for people with an active MPX infection to help soothe the skin and reduce pain and inflammation. More on how you can contribute to that soon. Until then, the Red Door Clinic has a list if you need symptom management. Go to: Red Door Clinic's MPX page and select the "Managing Symptoms" link. We would like to have 10 care packages with:
Salt baths (Epsom or Domeboro) to help sores heal faster
Oatmeal baths, calamine lotion, and Benadryl for itching
Advil or Tylenol, gargling saltwater, and topical steroids for pain management
Stool softeners and sitz baths for anal pain and constipation
Venmo Donations:
At this time we are only able to take donations via Venmo.
Our Venmo address is: @mplspox
Please note that donations to the MPLSPox Taskforce will not be considered tax-deductible at this time.
Volunteer:
To become a volunteer or donor, please complete a volunteer/donor application.