Where to Get Vaccinated:
Welcome to JYNNEOS (MPX) central for the Twin Cities. Here you will find places for your 1st or 2nd vaccination for MPX. If you were vaccinated at a MPLSpox vaccination event and need to find our additional events or if you're looking for your 1st shot and need to know where to go you're in the right place.
Tuesday, April 25, 2023 – 4:30-7pm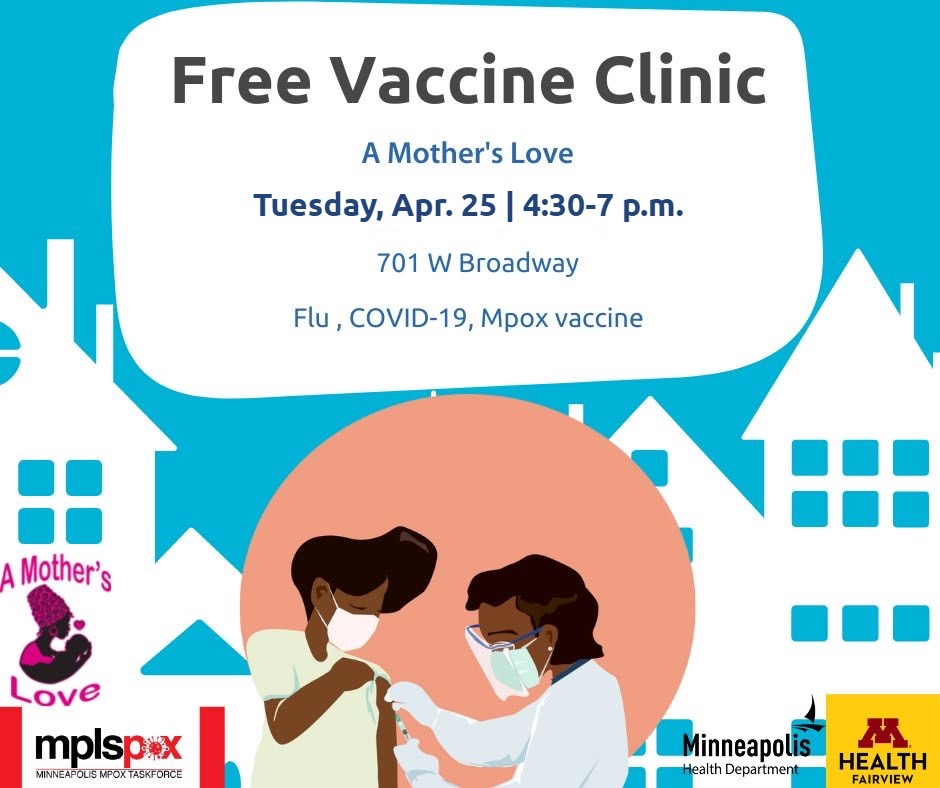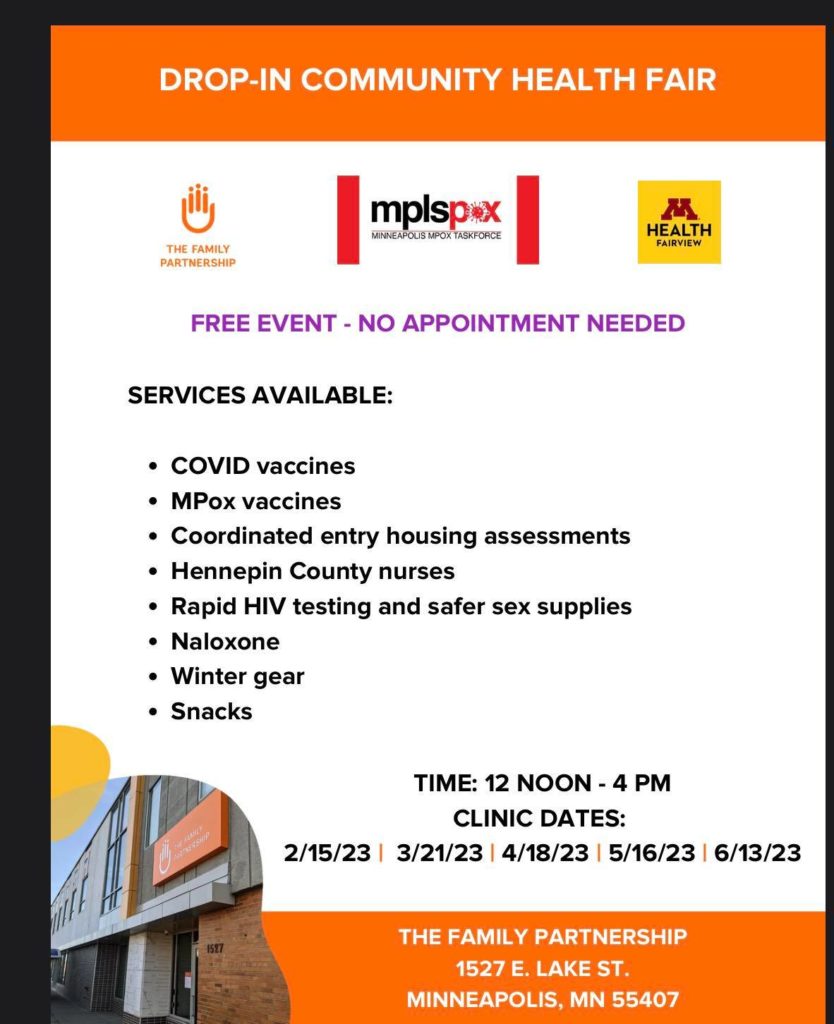 Vaccination Events/Pop-Ups:
Tuesday, March 21st
Tuesday, April 18th
Tuesday, May 16th
Tuesday, June 13th
Vaccinations will be offered at The Family Partnership in Minneapolis. See flyer above for more details.
---
Fairview M Health & MPLSPox Taskforce are offering a clinic in North Minneapolis and South Minneapolis once a month at each location.
Tuesday, February 28th will be at Northside Community Center at Cub, also sponsored by:
A Mother's Love Initiative.
Northside Community Center @ Cub
701 W Broadway Ave, Minneapolis, MN 55411
from 4:30-7pm.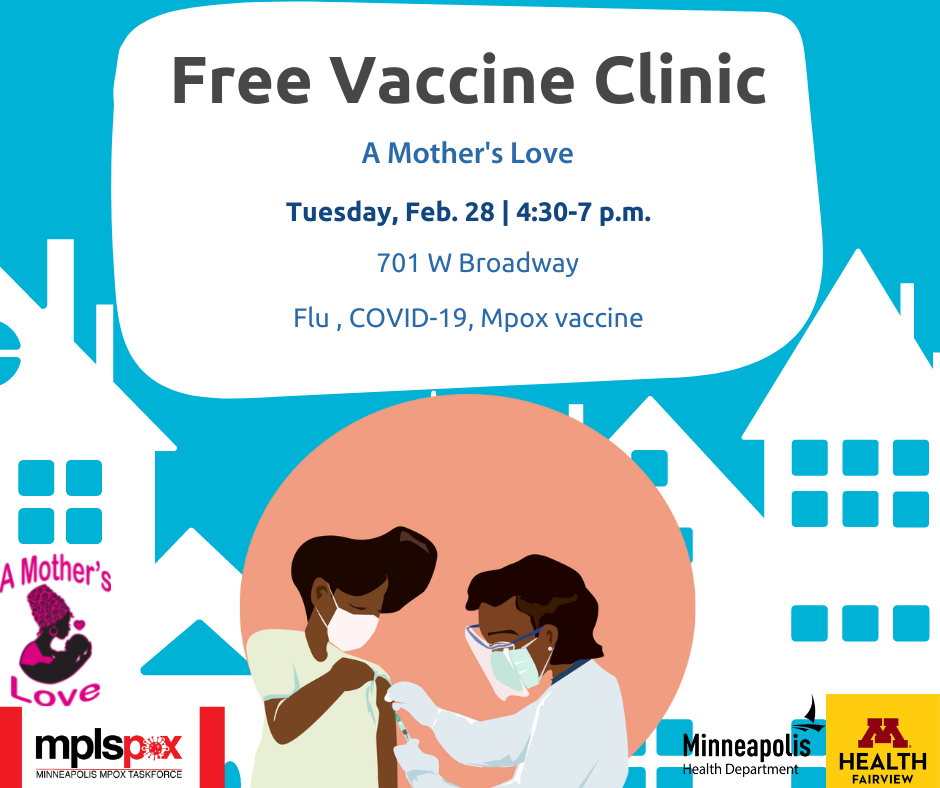 MPLSpox Taskforce's & A Mother's Love's
Ultimate
Northside Community Clinic @ Cub
701 West Broadway Ave
Minneapolis, 55411
COVID, MPOX, Flu Vaccination
---
Thrive @ the Aliveness Project,
3808 Nicollet Avenue S
Minneapolis, MN 55409
Aliveness Project is providing MPX vaccinations to all persons interested. As of 9/29/2022, there are no eligibility requirements.
Please direct all inquiries to the Aliveness Project at 612-822-7945. Email: thrive@aliveness.org
More pop-up clinics after the winter break. Please call Aliveness Project or Red Door Services to access JYNNEOS vaccination.
Clinics:
Minneapolis:
Saint Paul:
Saint Louis Park:
Stillwater:
Saint Cloud:
Duluth:
Visit Monkeypox Vaccine Locator for more locations! You may also request vaccination through your primary medical providers at HealthPartners, Allina, Sanford, and Fairview health systems but your particular location may not have it readily available so make sure to check with your provider before scheduling.
Call us at 612-424-2231 if you have questions or need assistance finding a location for vaccination, testing and/or treatment.